Blog
Recruitment for All Graduates
Indian Railway Recruitment 2019
Hi All friends,
There is a very big news for all job aspirants, especially graduates , if you are looking forward to job in Government Sector. Indian Railways has released their short notification for Indian Railways recruitment of 1,30,000 vacancies for different posts.
The short notification is released in the latest Employment News Edition of 23rd Feburary- 1st March.
For your reference we are also sharing the screenshot of the notification. See the image below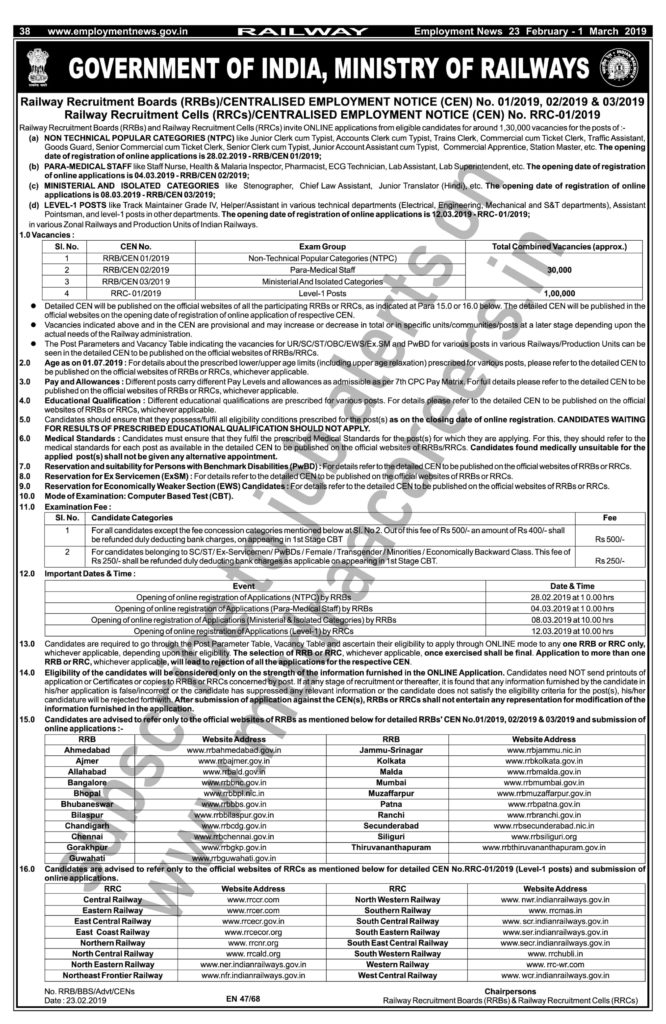 To download the notification from Official RRB website, Click Here
To understand the notification easily we have made a video which explains different posts along with possible eligibility for age limit and educational qualification. Also, depending on previous years exams trend, what we can expect in the selection process for different posts is also explained in the video.
Do, watch the video here..
be in touch with our posts, by subscribing to our youtube channel and you can also subscribe to push notification to get all the job updates regularly from MUDRAA.
we will be back with all the details again, once the detailed notification is released.
Have a great day to all the government job applicants.
regards,
MUDRAA CAREERS