Best Study Material for IBPS and different banking exams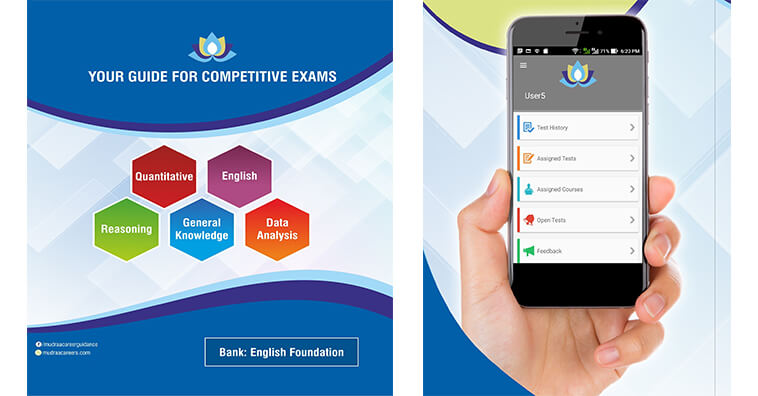 Hi friends,
So finally much awaited IBPS PO Exam 2017 is declared, And you must be looking for best study material for the preparation of IBPS exam in the market.
But before you waste your time to do so in the market, We will tell you the reality of study material already available in the market.
After going through several books available in the market from different publications, the biggest problem we found was many of the books are not at par with the current difficulty level of IBPS and SBI exams. Many books are still serving the same content which is very much based on old data that they have, whereas the difficulty level and format has changed a lot in last 2-3 years.
Secondly, there are many errors, In fact we saw one branded  ( cannot name it on this public platform ) publication having many errors in sample paper based on last years SBI PO 2016 exam, which was there in the first few pages of that book.
we are not saying all books were bad. But one more important aspect of preparation is Online Test practice. Which a book can never cover, and it cannot give a fair idea about how you are actually performing in online mode of test. As there is a vast difference in Online and Paper mode.
So, to sort out this problem and to help people prepare for different Banking and government exams, we have come up with our own study material. And we assure, we will not disappoint you. And our Online Testing Practice Module on website as well as on our mobile app is awesome, But for a limited period, we are making it available at a big 50 % discounted price. And we guarantee you, it is your one stop solution for everything you need from your Preparation to test practice.
Want to know more about our Comprehensive Study Material Package Click Below
http://mudraacareers.com/product/comprehensive-study-material-package/
If you are looking forward for Online Test Package Only Click Below
For any queries you can call us on 8879960660 or 8689956838. Or drop a mail to mudraahr@gmail.com
or post your query below in the comment box.
Best Luck for your Preparation…!!